Dream Closet Top 10 Must Haves!
Looking to design your dream closet? Here's a list of our top 10 must have's! The perfect dream closet starts with a great design that fits your inventory, lifestyle, and needs. And these beautiful elements!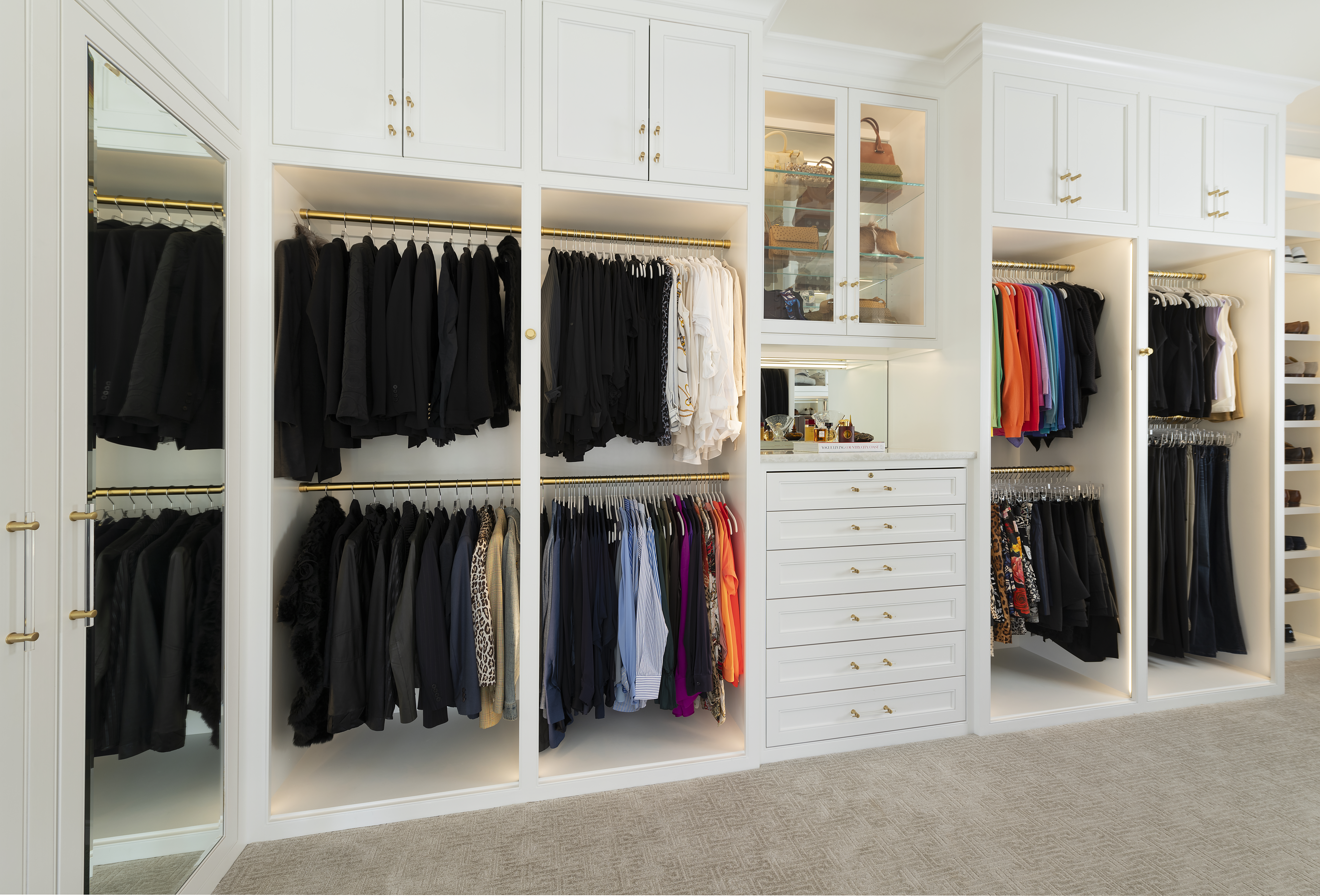 1. Deep Wardrobe Boxes
Deep Wardrobe Boxes with plenty of room to showcase your treasured fashion finds. We like to build 24" deep boxes so the clothes sit inside for a cleaner look.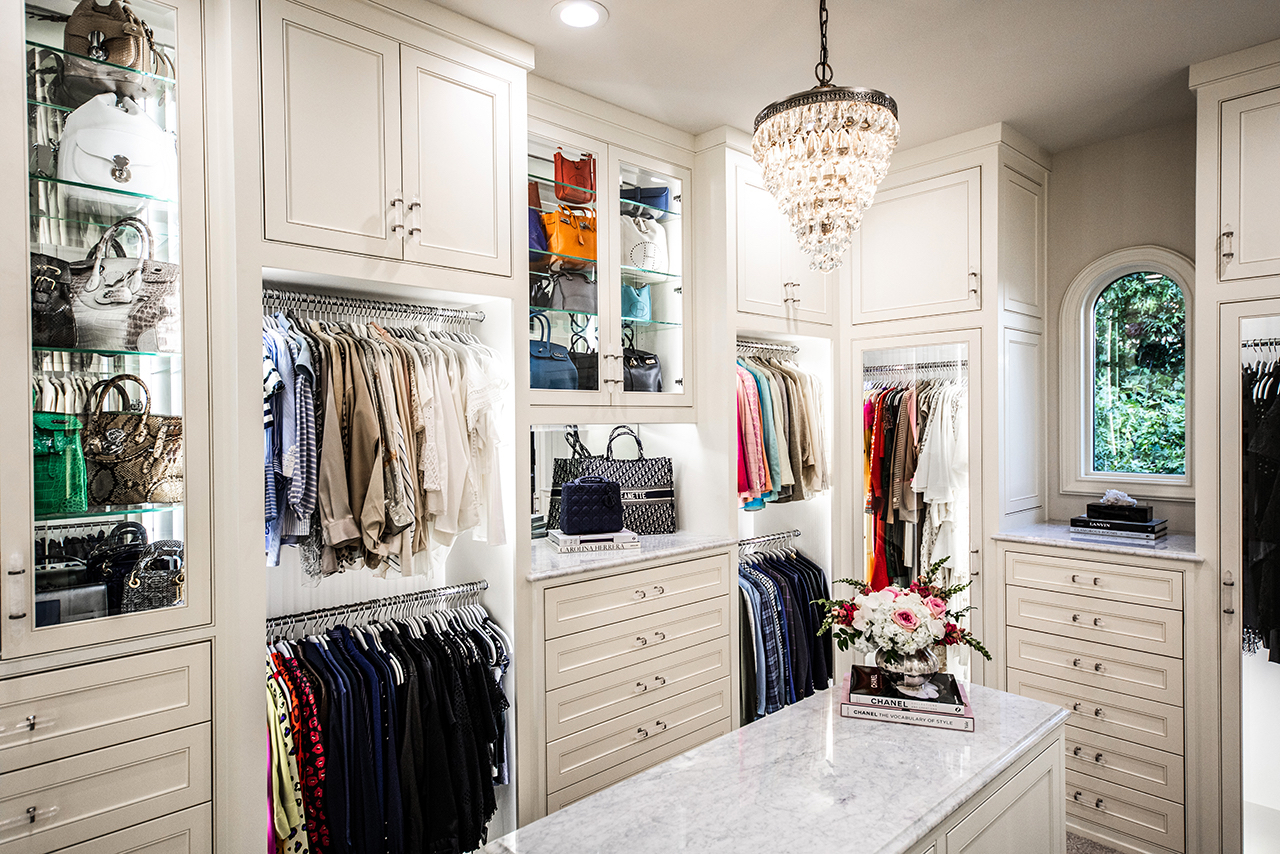 2. Built-in Dresser
A Built-in Dresser is a must! We prefer more shallow drawers rather than deeper ones for storage. They're perfect to house undergarments, casual items, and leisure wear.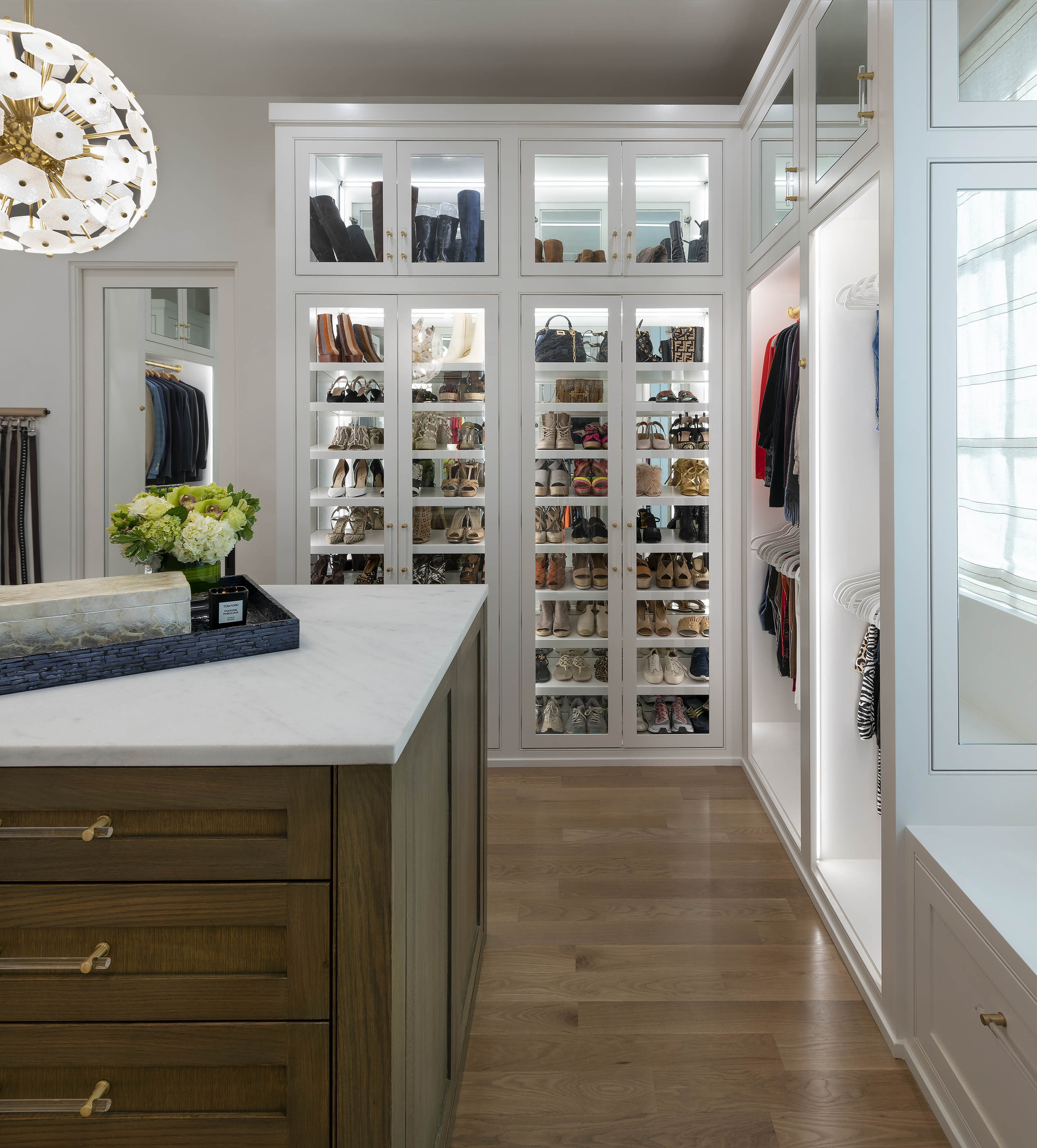 3. Custom Shoe Units
We like our shelves to be slanted with a toe tip and all fully adjustable to accommodate winter boots and sneakers. Our clients like to add glass inset doors to keep the dust off!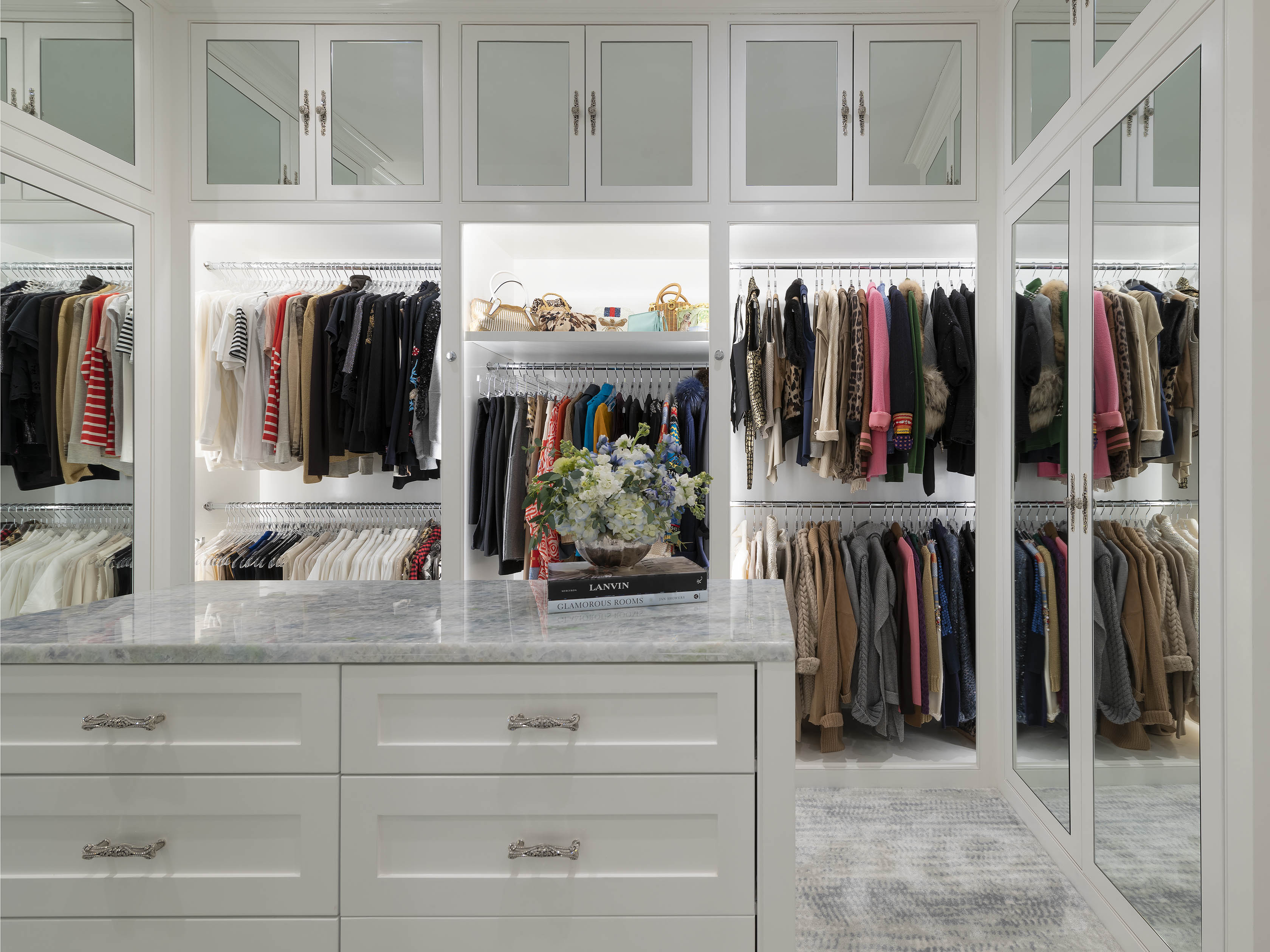 4. Closet Lighting
The biggest trend in closets today is good lighting! Illuminate your beautiful wardrobe and create a boutique-like ambiance using LED's low energy efficient lighting.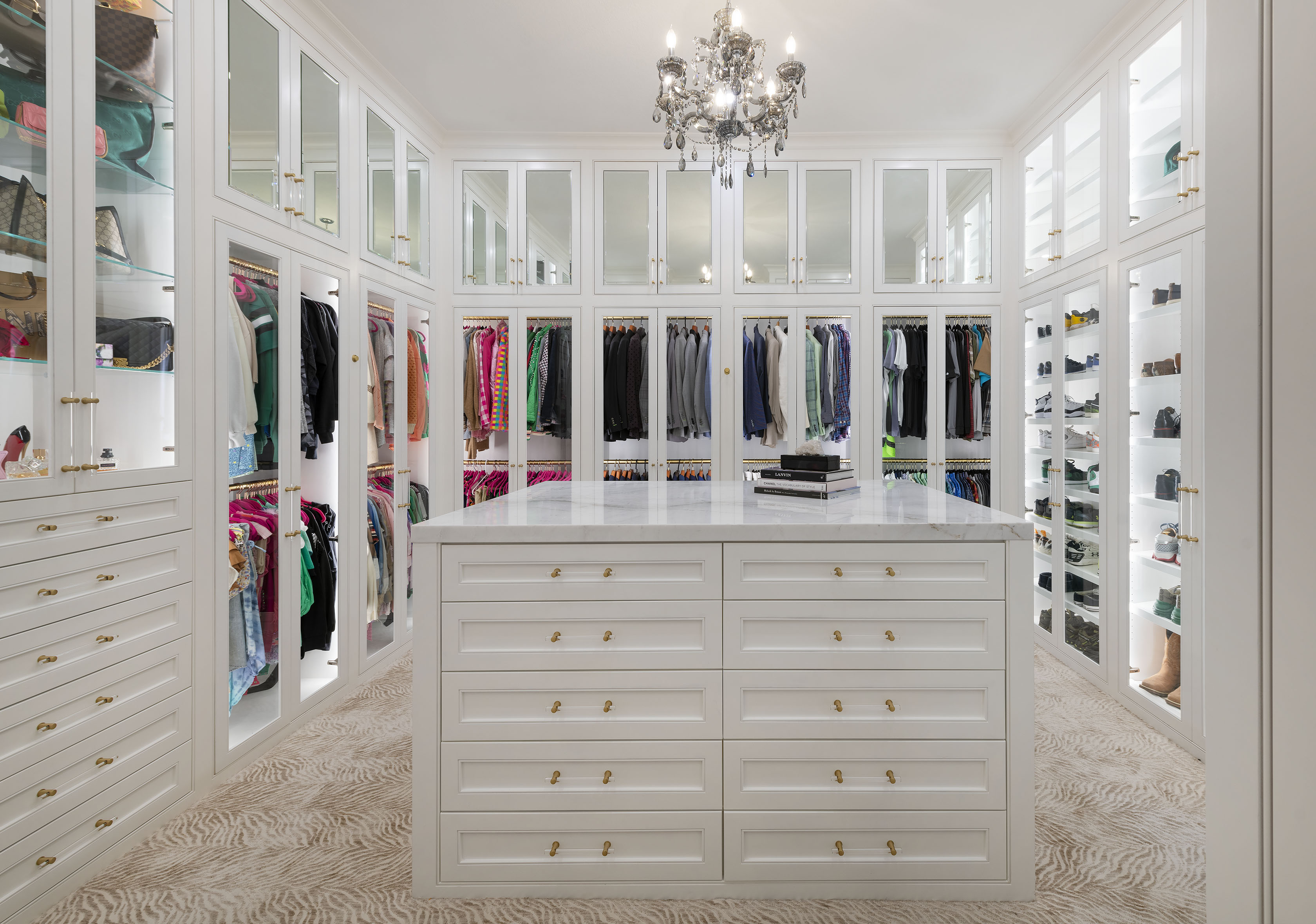 5. Dressing Island
If you have the room, an island is terrific for adding extra drawer storage and ideal for packing for upcoming trips.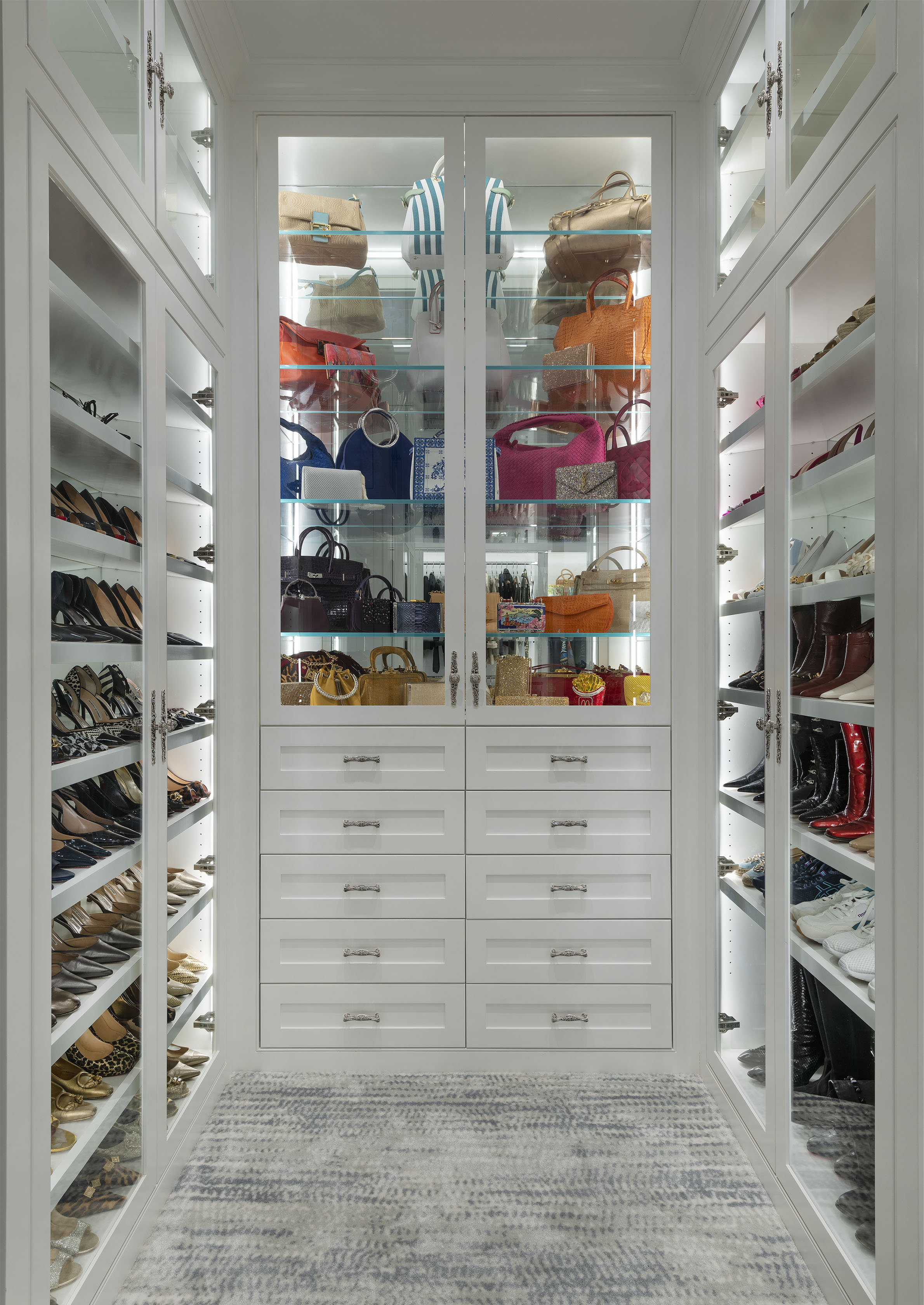 6. Handbag & Accessory Unit
What fashionista doesn't want to showcase her coveted handbag collection? We like displaying our purses on glass shelves behind glass doors with drawers below for scarves, sunglasses, and other accessories.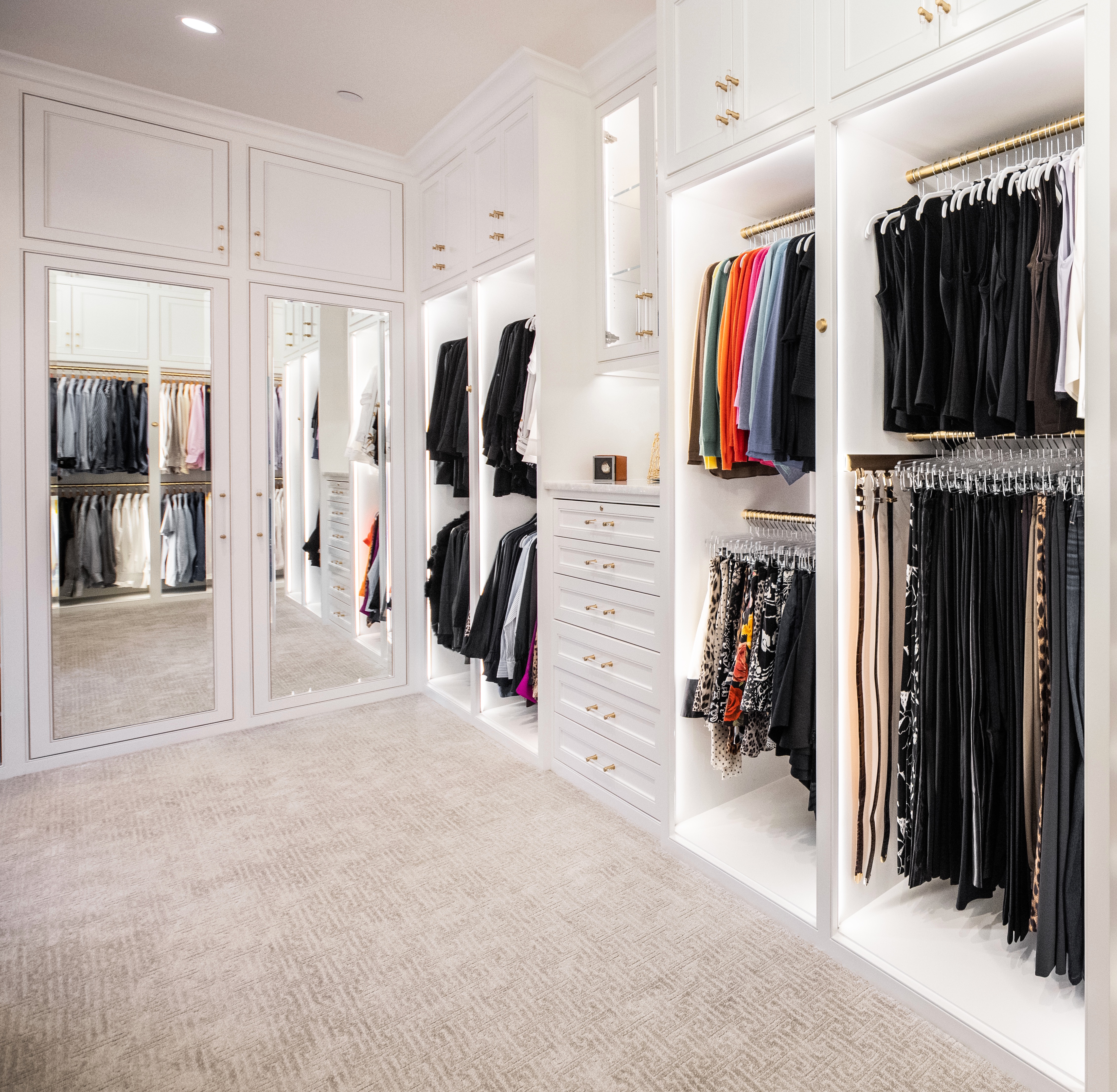 7. Full-length Mirrors
They're perfect for reflecting your style from head to toe, strategically placed throughout the space. It makes your closet feel bigger and more reflective.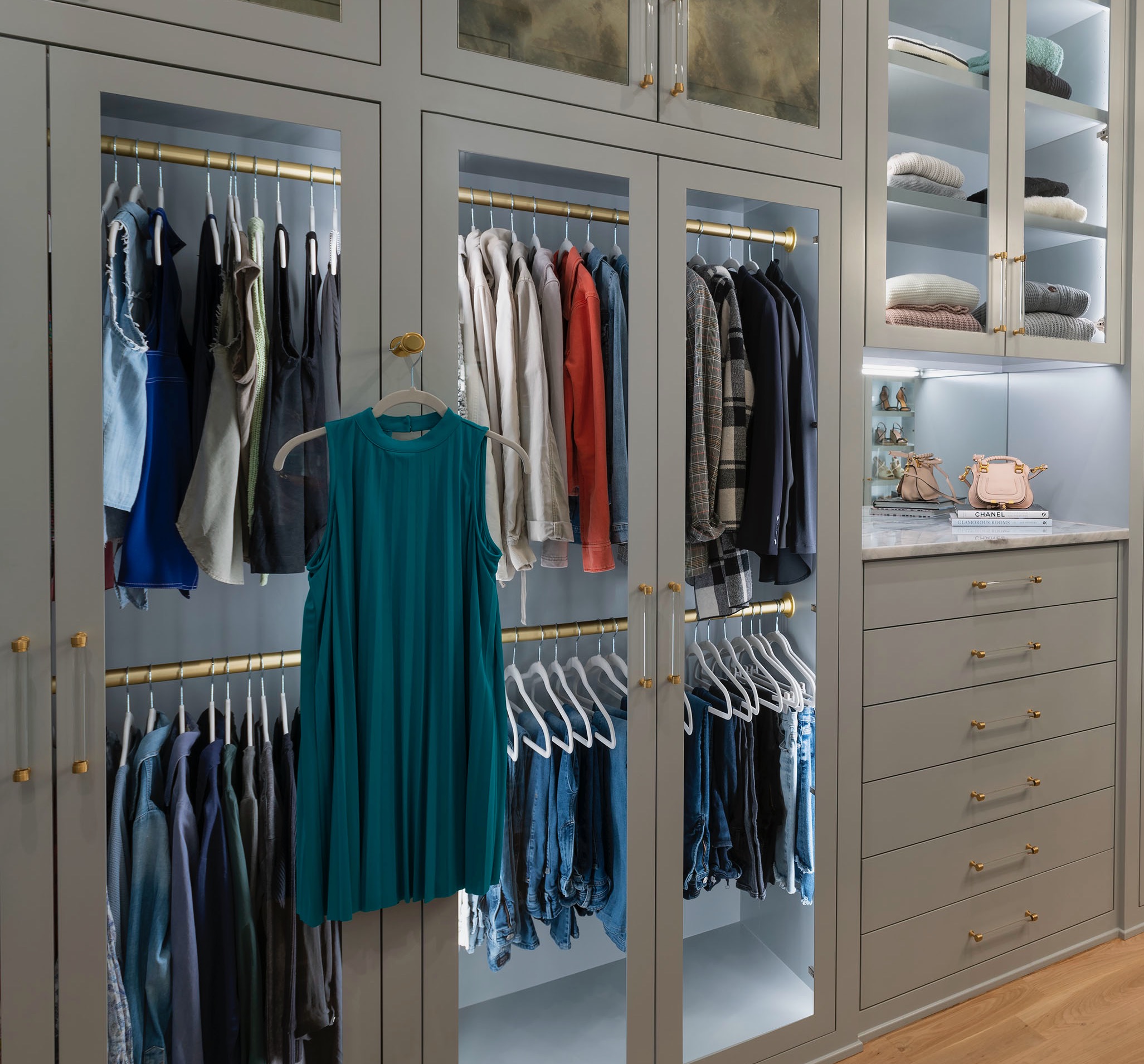 8. Closet Accessories
Pull-out valet rods help plan your looks for the week. Pull-out Tie and Belt Racks are mounted on the sides of the cabinets. And Jewelry Tray inserts keep your precious possessions neatly organized inside your drawers.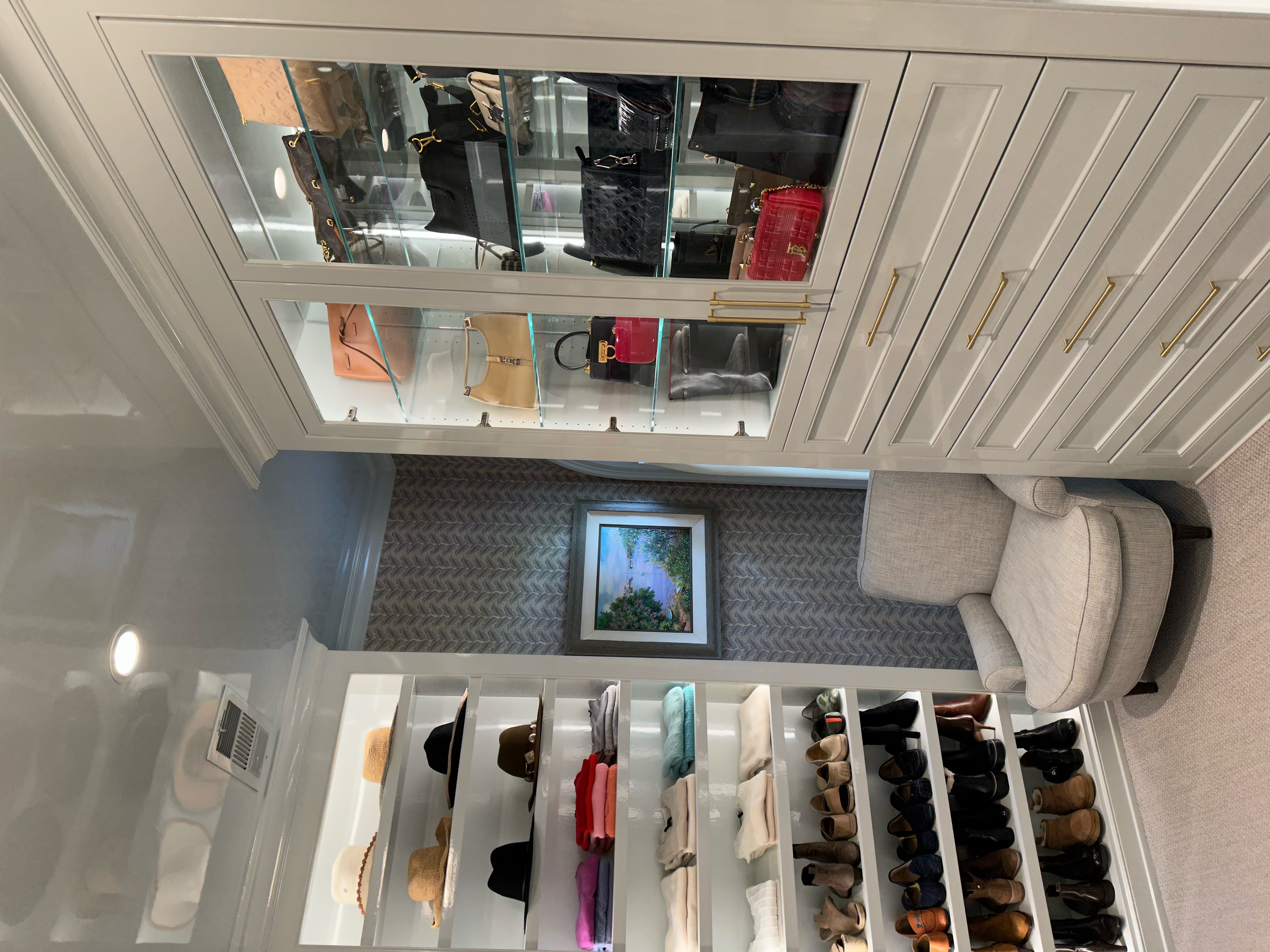 9. Stylish Sitting Area
If there's room, find a spot for a comfy chair or small bench to put your shoes on or simply unwind after a big shopping spree!
10. Eye-catching Wallpaper
Add a touch of personality and charm with eye-catching wallpaper. It adds a glamourous backdrop.